Published on
29 August 2023
New airport and hospital park and rides take off
Two new routes have been launched from the Thames Valley Park and Ride site near Earley
Image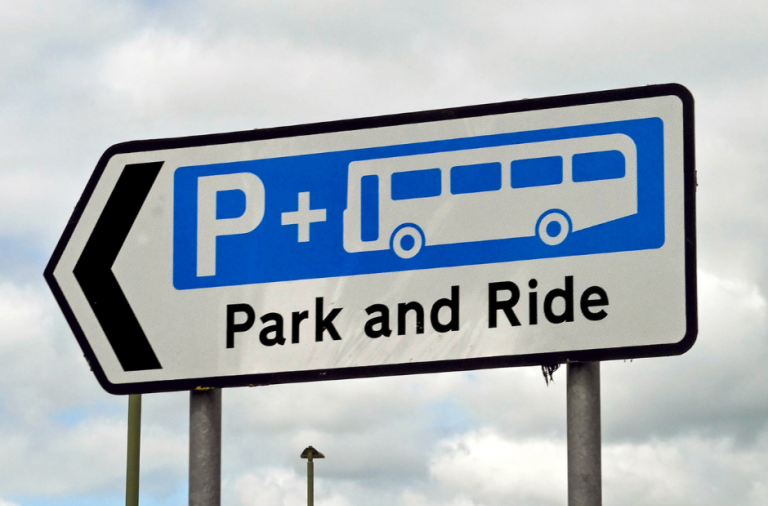 Park and ride travel has received a boost in Wokingham Borough with the launch of new services to the Royal Berkshire Hospital in Reading and Heathrow Airport.
The Reading Buses 300 runs to the hospital from Thames Valley Park and Ride, off the A3290 roundabout near Earley, after registering as a local bus service with the Traffic Commissioner.
This service, funded by the hospital, previously ran as a shuttle for staff but there were always plans to open it to patients and anyone else who might benefit.
Hospital staff and concessionary passholders can travel free of charge, though patients and visitors must pay the standard fare. All passengers must pay the appropriate parking fee.
A similar service now also runs from Mereoak Park and Ride, near Three Mile Cross, to central Reading via Christchurch Green, near the University of Reading's Whiteknights campus.
All set for departure from your doorstep
Meanwhile, the RailAir coach service from Reading station to Heathrow now also stops at Thames Valley Park and Ride in both directions.
Special rates are available for passengers who work at the airport, which will save money while improving the environment through reduced car journeys, and those taking short trips abroad can park for up to five days.
Running every 30 minutes for almost 23 hours a day, this service must be booked online in advance with RailAir and anyone returning from Heathrow must ask en route to stop at the park and ride.
Pushing for recovery in tough times
Cllr Paul Fishwick, executive member for active travel, transport and highways, said: "It's been an incredibly challenging landscape for buses since the coronavirus pandemic, but we'll do all we can to support new services where we believe they'll be viable.
"The 300 should help patients and visitors attend appointments without the hassle and expense of finding a parking place at the hospital itself. It'll also reduce the total number of vehicle miles driven, in turn cutting air pollution and carbon emissions in line with our environmental goals.
"The RailAir service offers a way to avoid the London ultra-low emission zone (ULEZ) charge of £12.50 a day, which applies to the Heathrow area, and will not be affected by any rail strikes.
"We urge everyone to consider whether these services may be right for them - every passenger counts as we continue working to build our borough's services back up at all levels."
More details – and plans for further improvements
Parking at Thames Valley costs £1 an hour for up to four hours, then stays at £4 for visits under 24 hours. It then increases to £20 for each 24-hour period for a maximum of five days, with season tickets also available. Meanwhile, a day return on the bus to Heathrow costs £23.
Earlier this year, the DfT awarded the council more than £400,000 to improve local bus services in line with its Bus Service Improvement Plan. By working in partnership with local operators, the council hopes to make services more attractive and therefore viable.
It is now in talks with the DfT about the most effective ways of investing this and will announce more as soon as possible. In the meantime, passengers are urged to make the most of the Government's £2 cap on single fares which runs until 31 October.
More from Wokingham Borough Council