Published on
24 August 2023
Retiring trainer gets thousands in the saddle
A committed instructor who put the borough on the map for its high-quality cycle training has been thanked
Image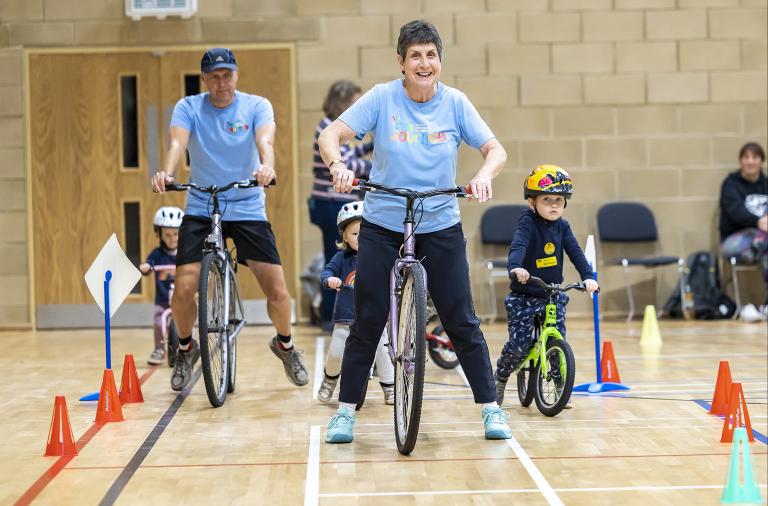 A cycle training co-ordinator who has helped thousands of residents discover the joys of riding is gearing up for a well-earned retirement.
Jill Bissell, who has worked on the council's My Journey Wokingham active travel team for 15 years, has seen the borough win national recognition for the high standard of its schools training.
She has also been praised for getting more women into riding as a Champion for British Cycling's Breeze scheme, for which she has led over 150 rides, and in 2017 she was named 16th on Cycling UK's list of the 100 most inspirational women in cycling.
The council is grateful for her contributions, which have played a huge part in its aim to promote active and environmentally sustainable alternatives to driving.
Image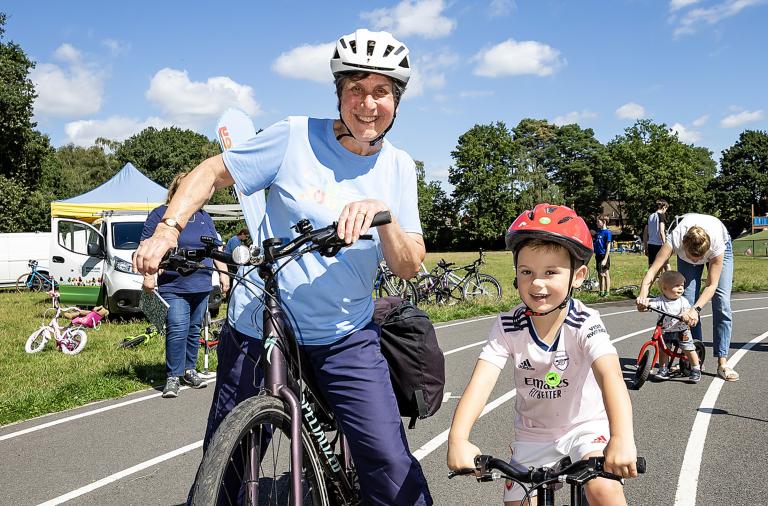 Building a foundation for safe riding
Jill has expertly managed the borough's Bikeability schools training programme for many years, successfully applying for funding from the Department for Transport and ensuring it is spent effectively.
After introducing Bikeability in the 2010/11 school year, all local primary-aged pupils are now offered the chance to learn to maintain and control their bikes as well as riding safely alongside others on the roads.
Thanks to Jill's hard work, the council was invited to pilot the enhanced Bikeability Plus scheme in 2016 and present its findings at a national training conference.
This involved offering a range of additional activities and was funded by a substantial grant, allowing the council to buy its first batch of balance bikes, helmets and other equipment.
In 2020, it won the Bikeability Trust's Local Authority Partner of the Year award with 100 per cent of primary schools receiving training, including 80 per cent of year 6 children.
Image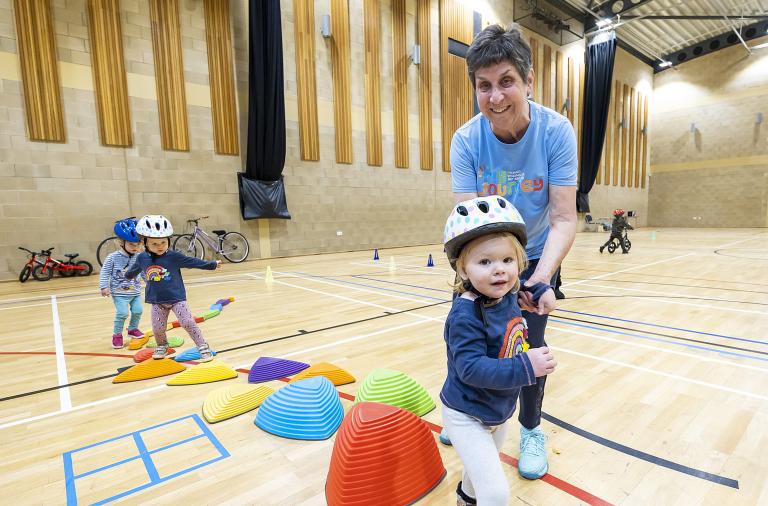 An accessible introduction for all ages
Jill also teaches on the council's Learn to Ride children's sessions and runs a weekly balance bike club for two- to four-year-olds, as well as leading rides for over-55s and inclusive cycling sessions.
At her final balance bike club session, she was presented with cards and gifts by thankful staff and parents - and one former pupil joined her for a victory lap of the track at My Journey's Summer Bike Bonanza in Finchampstead.
Jill gives bike safety assemblies in schools, runs activities at community events including family rides, supports cycling in areas of deprivation and works with groups like Beavers, Cubs and Brownies to instil a love of cycling in children.
She has been a British Cycling Breeze Champion for the past eight years and has inspired other Champions to discover new routes and get more women on bikes, whether newcomers or returners, and see them grow in confidence and ability.
Image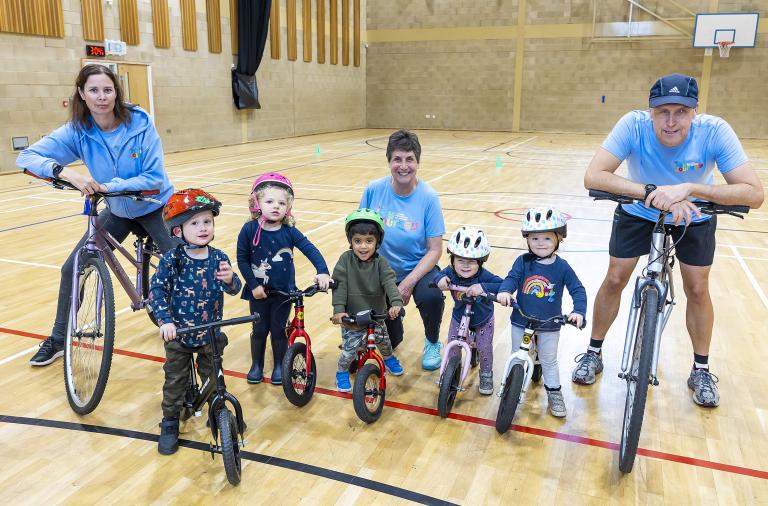 Teaching tomorrow's green commuters
Jill, who steps down at the end of this month, said: "I've really enjoyed meeting such a wide range of people over the years and watching them become more capable and confident riders. It's also been a real pleasure working with the My Journey Wokingham team and I'm sure they'll continue to build on our successes so far."
Cllr Paul Fishwick, executive member for active travel, transport and highways, said: "Jill has been an enormously valued member of our team and will be greatly missed, both by us and the wider community, for her knowledge, skills and lovely personality.
"We're sure everyone she's worked with will join us in wishing her a long, healthy and happy retirement.
"Getting more people walking and cycling, along with taking public transport, is key to reducing air pollution and carbon emissions so we need to be equipping the next generation with the skills and experience they need to do this confidently.
"Jill has been a shining example of everything we want to accomplish in this area - though we also recognise the importance of providing more safe and suitable routes, which we hope to achieve over years to come through our Local Cycling and Walking Infrastructure Plan."
More from Wokingham Borough Council