Published on
18 August 2023
Say ¡Hola! to new Spanish restaurant, Salty Olive
Wokingham Borough Council is delighted to welcome and say ¡Hola! to Salty Olive, an independent and authentic Spanish pinchos bar and restaurant, located in Elms Walk in the heart of Wokingham town centre.
Image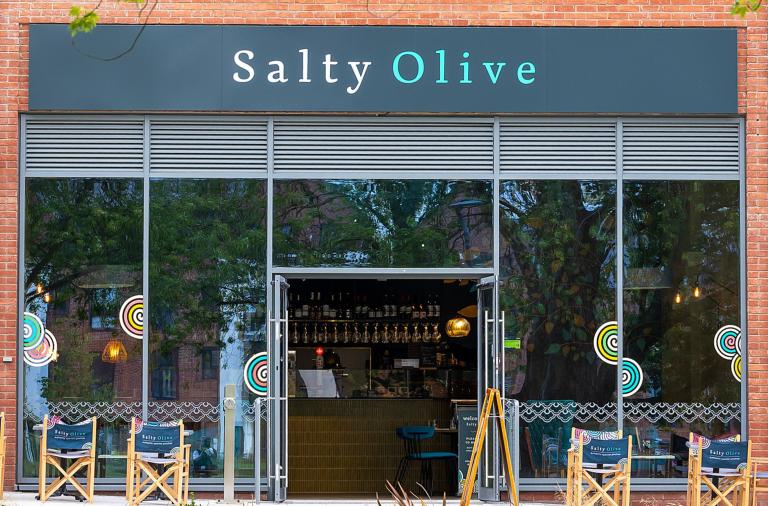 Elms Walk is in the new Elms Field development, which is part of the council's multi-million-pound town centre regeneration project. Salty Olive officially opened in May 2023.
Image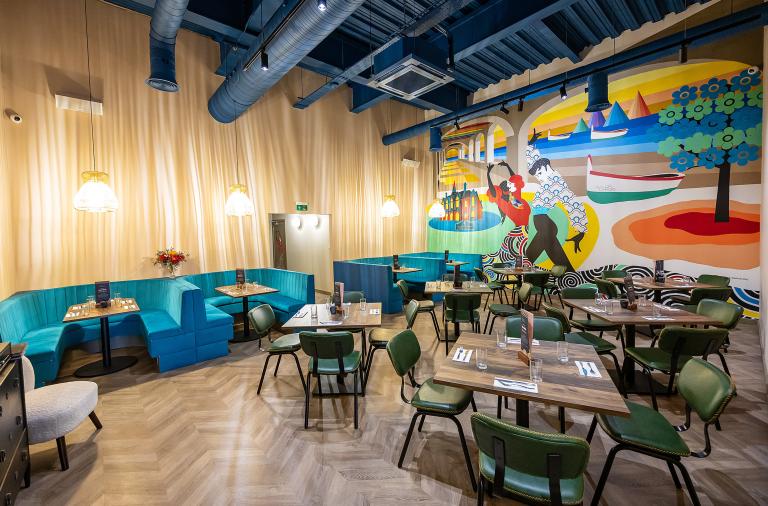 Salty Olive offers delicious, freshly made Spanish pinchos (or pintxos). Pinchos are traditionally served as hot and cold small bites with big flavour and are designed to be shared. The restaurant also serves premium Spanish beers, cava, wines and coffee to complement their food offering. It offers both indoor and outside dining, plus a large room perfect for private parties or business functions.
Image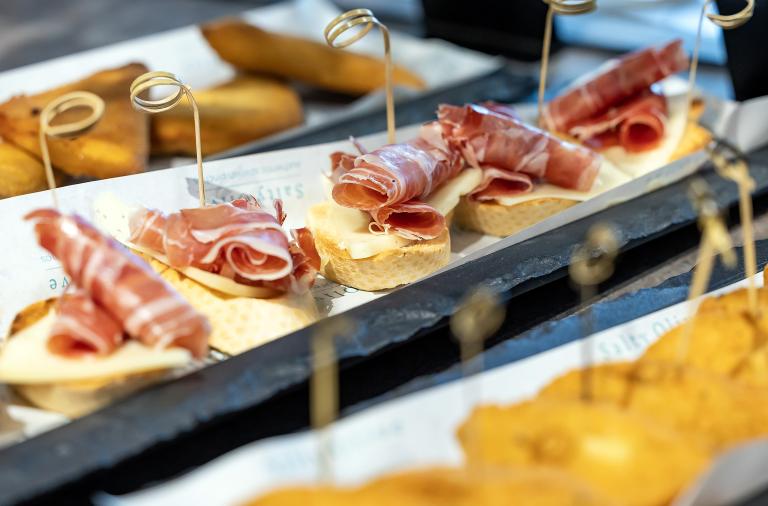 Wokingham Borough Mayor Cllr Beth Rowland visited Salty Olive recently and said: "I am delighted to welcome Salty Olive to our Elms Walk development. This restaurant is a superb addition to our town and offers a relaxed and comfortable environment. I have enjoyed meeting and chatting to Susannah (owner of Salty Olive), staff members and restaurant diners. On behalf of the council, welcome and buena suerte (good luck) Salty Olive."
Image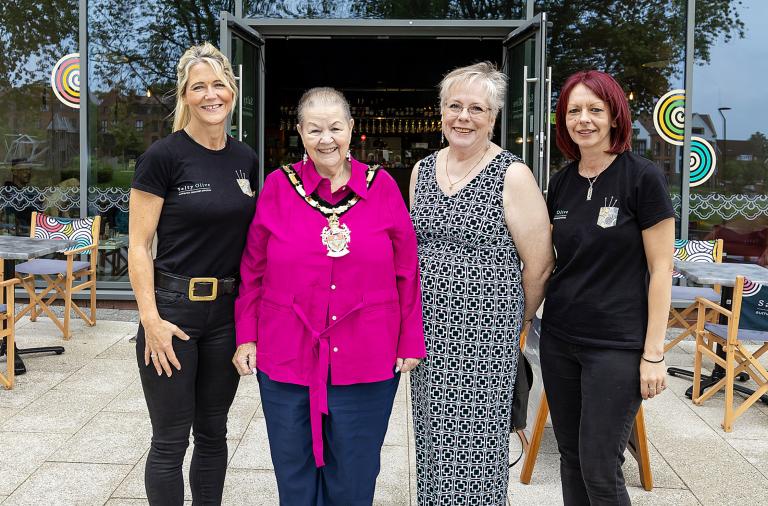 Executive member for business and economic development Cllr Clive Jones said: "Wokingham is a great place to live, learn, work and grow and we are lucky to have many different cuisines available in our town and throughout the borough. The council is continuing to attract a variety of business and the addition of this new, authentic Spanish restaurant will boost our town's offering to residents and the community."
Image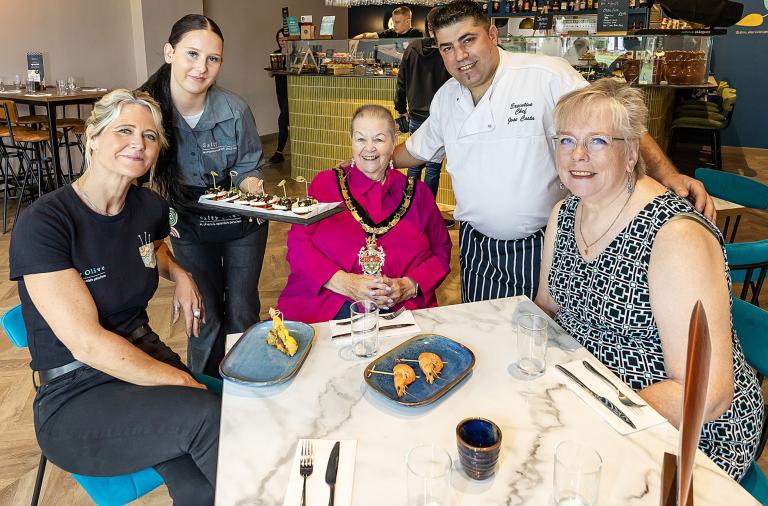 Owner of Salty Olive, Susannah Stewart, has been a frequent visitor to Spain for over 40 years and fell in love with the Spanish informal and social approach to dining. It has been Susannah's long-standing dream to bring this style of dining home to the UK.
Susannah said: "I've been lucky enough to visit the Costa Brava (northern Spain) since I was a child; it's an area very close to my heart. I fell in love with the pinchos style of dining, which is all about sharing a variety of delicious small dishes with friends and family, while relaxing and spending time together. I'm very proud and excited to bring a 'taste of pinchos' to Wokingham."
Image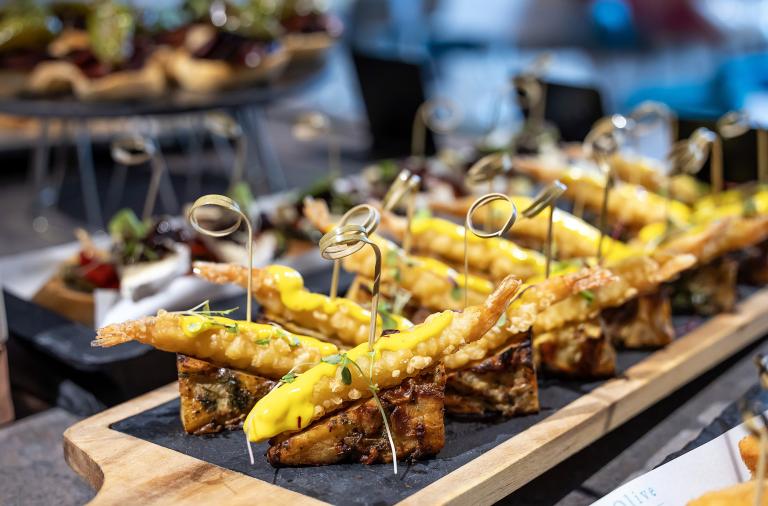 Opening hours
Salty Olive is open Wednesday to Sunday from 10am, serving Spanish coffee and homemade churros, and delicious home cooked brunch on Sunday mornings (soon to open on Tuesdays too).
Lunch is served from midday and dinner from 5pm.
Closing times are 11pm on Wednesday and Thursday, midnight on Friday and Saturday and 5pm on Sunday.
Image
Visit Salty Olive
The restaurant's address is at 5 Elms Walk, Elms Field, Wokingham, Berkshire, RG40 2FE.
To find out more, visit the Salty Olive website.
Image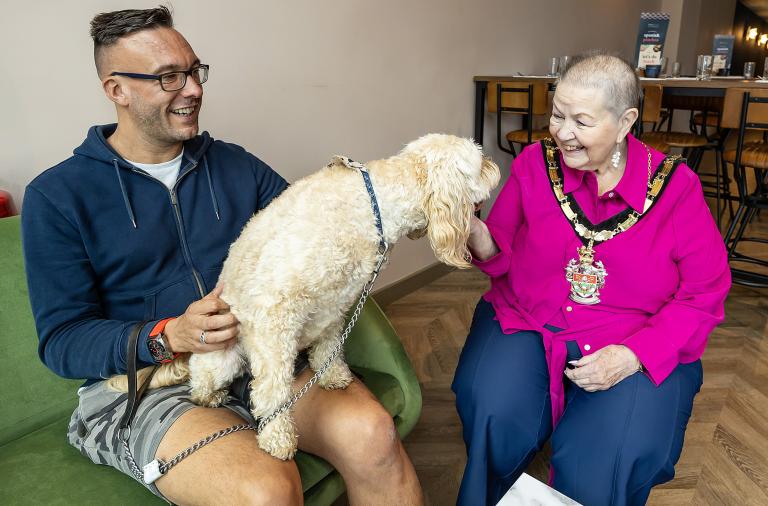 More from Wokingham Borough Council