Published on
29 September 2023
Bus firms all aboard on recovery plans
A partnership has been agreed with Wokingham Borough's operators to help boost passenger numbers and make bus travel more attractive
Image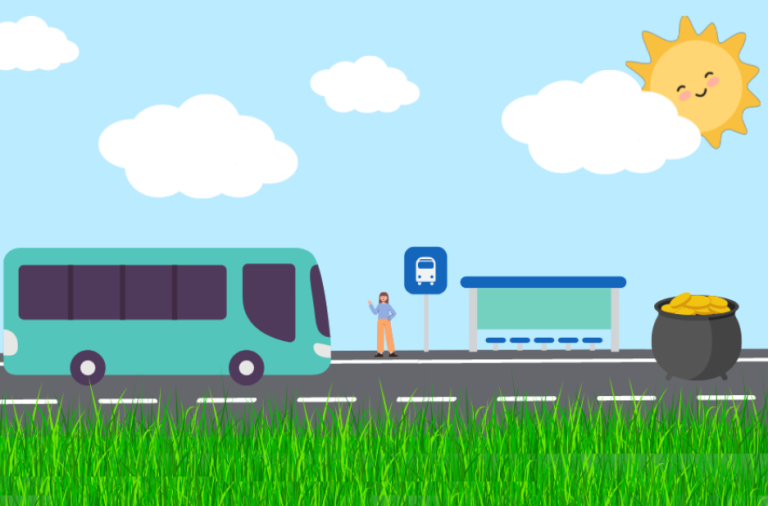 A long-term plan to improve Wokingham Borough's bus services and help them recover from the impact of the pandemic has arrived at its next stop.
The council has reached an "enhanced partnership agreement" with local bus operators, which is a legal document that sets standards and makes clear how grants will be spent.
It did this to secure Government funding towards the goals of its Bus Service Improvement Plan (BSIP), an ambitious long-term strategic vision published earlier this year.
The Department for Transport (DfT) has awarded the council £401,322 to start making these goals a reality, and discussions about the best way to invest this are ongoing.
Making bus travel attractive for everyone
The enhanced partnership, agreed by the council's decision-making executive yesterday (Thursday, 28 September), calls for a high-quality and more accessible bus network with a reduction in air pollution, carbon emissions and traffic congestion.
It outlines nine clear, measurable objectives including restoring passenger numbers and bus service provision to pre-pandemic levels and, eventually, improving above those levels.
The agreement calls for faster and more reliable journeys, simpler and more affordable fares, more environmentally friendly vehicles and better links to modes of transport like walking, cycling and trains.
It also aims to increase passenger satisfaction and involvement in services, improve provision in more rural areas and keep people safe on buses.
From vision to action
The agreement proposes measures like supporting greener fleets to help move buses to zero carbon, improving the borough's park and ride sites, and developing a user group and passengers' charter to ensure people are happy and have a say in how their services grow.
The council would achieve these in partnership with the DfT, Reading Borough, Bracknell Forest and West Berkshire councils, local town and parish councils, community groups, rail operators, Thames Valley Police and the Royal Berkshire Hospital in Reading and others.
Future ideas include expanding services along key bus "corridors" and to urban areas like Woodley, Earley and Wokingham town, along with priority measures like bus lanes and gates. However, these are unlikely to happen soon and would require capital funding.
Image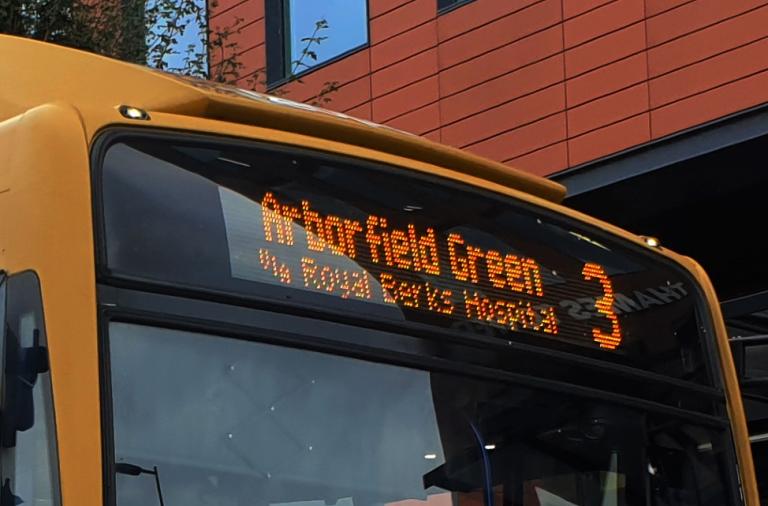 A view from the top
Cllr Paul Fishwick, executive member for active travel, transport and highways, said: "We're pleased to have reached this major milestone in improving our bus network and look forward to announcing the next steps as soon as we can.
"There are lots of benefits to travelling by bus, from reducing your environmental impact to saving money and getting active, and with single fares currently capped at £2 it's excellent value.
"By taking the bus more often if you can, which will give our services a fighting chance of recovery, you can help us bring these benefits to more people in future as well as seeing them for yourself."
Good for you, your finances and the planet
All bus service improvement costs will need to be met by grant funding from the DfT. These would benefit everyone, particularly younger and older residents and those with disabilities, giving them more independence and improving access to education, social and job opportunities.
Passenger numbers are currently at 84 per cent of pre-pandemic levels and increasing this will make buses more financially viable, which will help the council to honour its climate emergency commitments as a loaded bus can take the equivalent of 75 cars off the road.
Keeping buses viable is critical as the borough's population is continually growing and the council must ensure all residents benefit from high-quality, sustainable infrastructure and services.
Ensuring affordable fares will help residents stay mobile despite the rising cost of living. The BSIP has already created some fare reductions for the borough's residents and it's hoped this will continue.
Towards a cleaner, greener borough
The BSIP and enhanced partnership sit alongside other council policies including its Climate Emergency Action Plan, Local Cycling and Walking Infrastructure Plan, Air Quality Action Plan and its emerging Local Transport Plan, which will be subject to further consultation soon.
For more on active and sustainable travel in Wokingham Borough, including bus timetables and a journey planner, visit the council's My Journey Wokingham page.
More from Wokingham Borough Council