Published on
28 September 2023
Keeping everyone up to speed on road delays
Residents are reminded that up-to-date information about disruption on Wokingham Borough's roads is available at their fingertips through the One.network website.
Image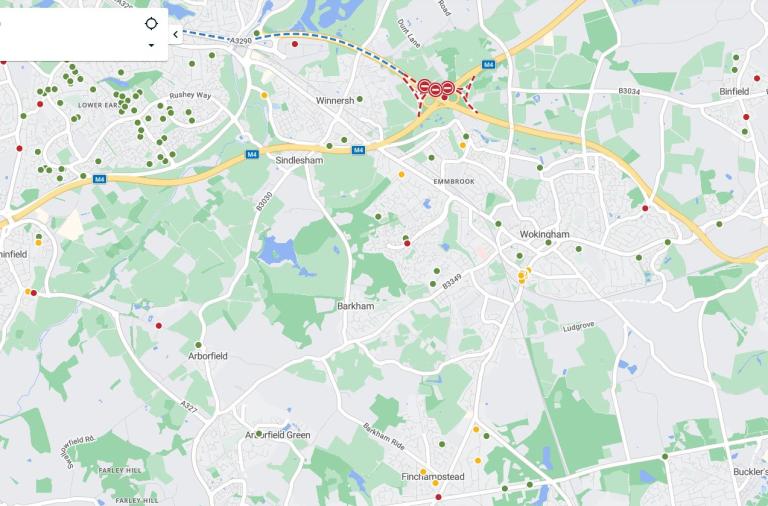 This system, which the council regularly updates in partnership with utility firms and contractors, offers a live view of all current and planned roadworks free of charge.
It allows residents and anyone visiting or working in the borough to plan their journeys in advance and consider alternative routes, or other ways of travelling, if significant delays are expected.
Users can look up their preferred route on a map or enter a street, postcode or town and zoom in for detailed information on roadworks, closures and diversions, traffic restrictions, live incidents and emergencies or public events.
The tool shows exactly where works are happening, who is responsible, how long they are programmed to last and other relevant information like alternative routes.
Residents can also sign up for daily, weekly or monthly email updates on projects that might affect them, as well as regular alerts on all roadworks along a particular route.
Image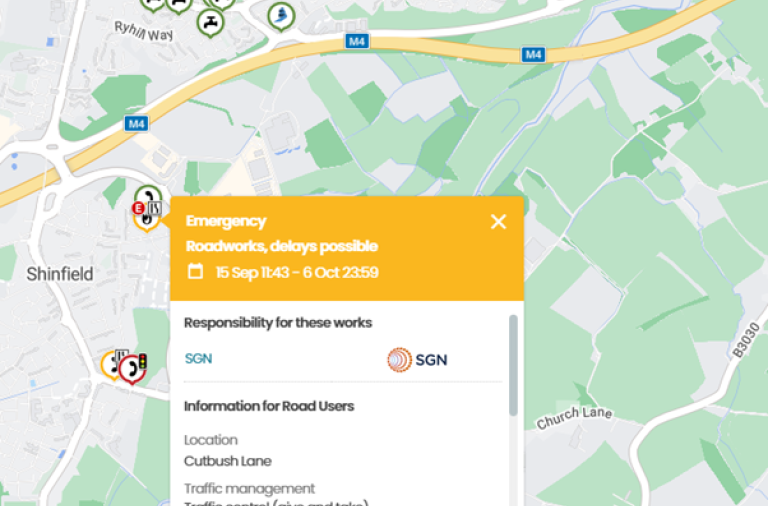 Cllr Paul Fishwick, executive member for active travel, transport and highways said, "Our highways teams are constantly looking at ways to reduce disruption by planning ahead, careful management and communicating directly with residents.
"One.network is a fantastic tool to help people plan their journeys more effectively and avoid the frustration and delays that roadworks can bring – although these works are often necessary to keep our road network safe, which is our number one priority. 
"That said, more than 70 per cent of local roadworks are carried out by utility companies, including maintenance or upgrades to water, electric, gas or telecoms systems. We work hard and do all we can to accommodate these beneficial works while minimising the impact.
"Utility works can cause disruption but they're essential to minimising unplanned incidents like burst water pipes, which cause even more inconvenience in the long run.
"There's also lots of useful information about our roads on our main website, which allows everyone to report potholes or other road and footpath problems directly to the right team."
For more information, visit one.network or follow the council's Traffic and Travel pages on Facebook and Twitter. Residents can sign up for a weekly Traffic and Travel newsletter, which gives the latest news and information on travel in and around the borough, as well as planned roadworks for the week ahead.
If you are aware of a problem with a road or footpath (including reporting potholes), please report it to us online, where you can also get updates on your report.
More from Wokingham Borough Council