Published on
8 November 2023
We've got the power as vehicle chargers go live
The chargepoints, secured with Government funding, will help residents adopt electric vehicles and reduce our carbon emissions
Image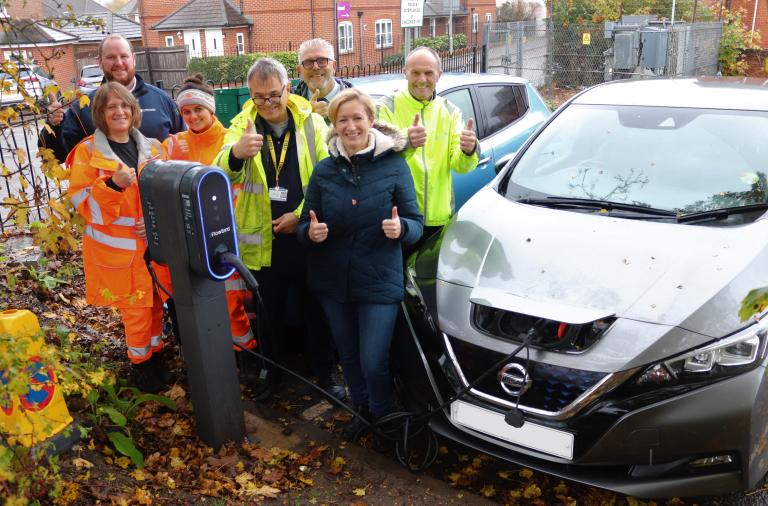 A total of 38 electric vehicle (EV) chargepoints that were installed around the borough with Government funding are now ready to use.
The equipment is available at 18 locations, a mix of residential streets and car parks, thanks mostly to a £173,500 contribution from the Office for Zero Emissions Vehicles (OZEV).
The money came from OZEV's On-Street Residential Chargepoint Scheme (ORCS) while Flowbird, the supplier, will meet the remaining cost at no net expense to the taxpayer.
The chargepoints work on a pay-as-you-go basis using the Flowbird smartphone app, which is free of charge and easy to install, and are available around the clock.
Image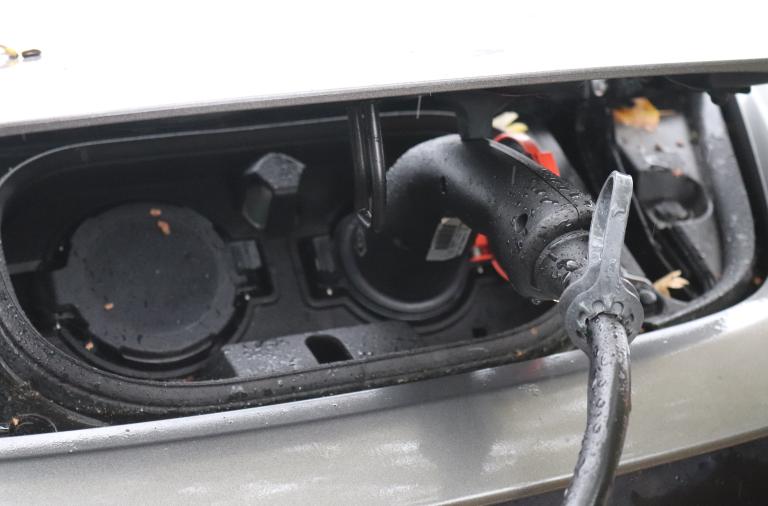 Where to find them – and how they work
The 38 chargepoints are in areas of expected high demand, including streets with a high proportion of terraced houses or flats.
Some locations have long-standing air quality issues which the council is working to address.
The full list is as follows:
Wokingham - William Heelas Way, Pigott Road, St Paul's Gate, Rose Street, Denmark Street and Cockpit Path car parks
Twyford - Station Road, Polehampton Close (East) permit holders' car park
Earley - Westminster Way, Maiden Place, Station Road car park
Winnersh – Chatsworth Avenue
Woodley - Wheble Drive, Pitford Road and Headley Road car park
Arborfield - Bramshill Close
Finchampstead - Roycroft Lane
Wargrave - Braybrooke Road
The on-street chargers are aimed at daytime or overnight "trickle" users while those in car parks are geared towards faster top-ups.  They were connected to the power supply by Scottish and Southern Energy Networks (SSEN) with street works by highways contractor VolkerHighways.
Existing parking restrictions or charges apply at each site. Free access will be offered to the EV bays in the off-street car parks between 6pm and 8am, regardless of restrictions on other spaces, as long as users are charging their vehicles.
In car parks, drivers can pay for both parking and charging on the parking ticket machines, using either card or coins. This new and nationally unique Park & Charge service was first piloted in Wokingham Borough and is now being rolled out to all council car parks.
Where existing on-street bays require residents' permits, this will remain the case so they're only used by EV owners living nearby. Dedicated EV-only bays will be set up everywhere except Twyford, where the proposal was amended following residents' feedback.
The council is drafting Traffic Regulation Orders to enable this and residents can give their views before a decision is made.
Image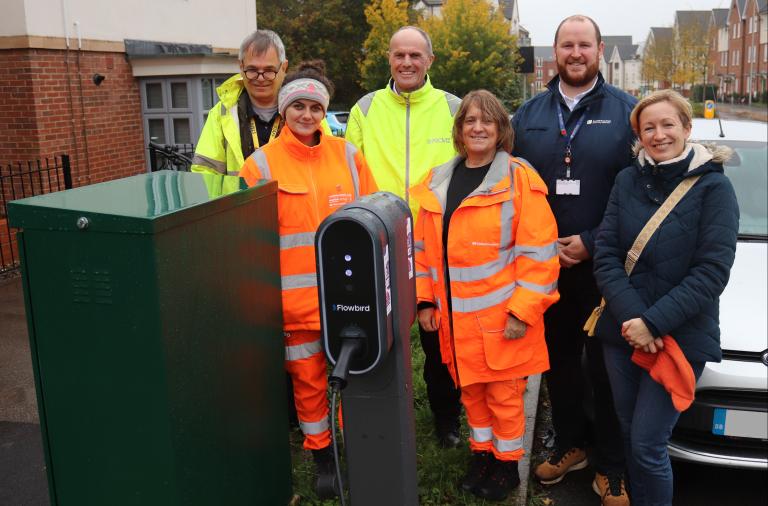 Socket to 'em - more on the way
The chargers don't require a cable to be trailed across the pavement, which is illegal without special permission as it causes a hazardous obstruction. They should discourage this behaviour by providing a safer alternative and, where this continues happening, enforcement action will be considered.
The council is also about to seek funding for a second and substantially larger number of chargepoints, so it wants to hear from residents who could benefit.
Anyone living in areas with little or no off-street parking, like driveways or garages, should email the council as soon as possible to be considered.
Cllr Paul Fishwick, executive member for active travel, transport and highways, said: "We're pleased to have completed this rollout, which will serve the areas most likely to benefit, and look forward to further expanding our provision.
"We strongly encourage residents to consider more sustainable forms of travel, especially for shorter trips, but we're also working to reduce the impact of driving where it's unavoidable.
"Electric vehicle ownership has been increasing significantly for many years, so it's essential that we provide the infrastructure to meet this growing demand both now and in the future.
"This will make it easier for residents to adopt electric vehicles and, along with other measures like the provision of safer active travel routes, will reduce our borough's carbon emissions and help us do all we can towards achieving carbon neutrality by the end of the decade."
Image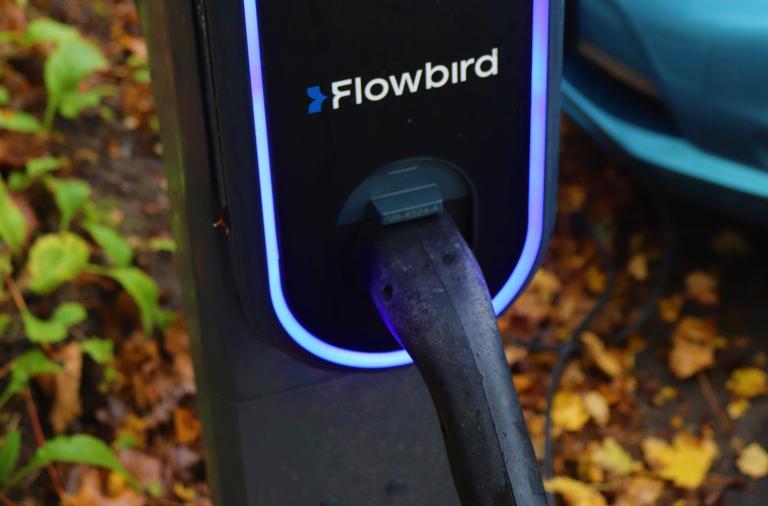 Looking ahead to the next steps
The council has received an additional £282,000 from OZEV's Local Electric Vehicle Infrastructure (LEVI) fund to install more chargepoints. Much of this would support the planning phase, ensuring the correct processes are followed.
A separate application for £264,000 would fund the equipment itself, with match funding from the supplier, and the locations would be guided by suggestions from residents.
For more about electric vehicles, as well as walking, cycling or travelling by public transport around Wokingham Borough, visit our My Journey Wokingham website.
More from Wokingham Borough Council