Published on
3 November 2023
Mayor welcomes family-owned Mediterranean restaurant to Peach Place
There's exciting news for food enthusiasts as Grilko, a new, independent and family-owned Mediterranean restaurant has opened in Peach Place in Wokingham town centre.
Image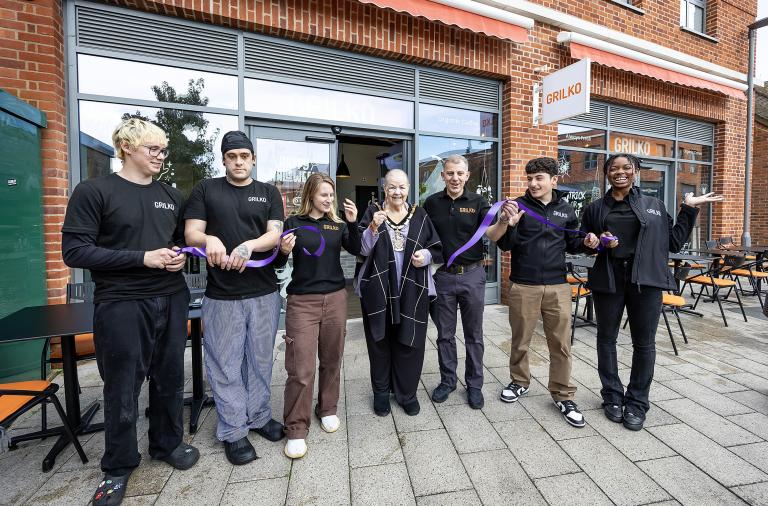 Borough Mayor Cllr Beth Rowland attended Grilko's official opening on 27 October and cut a ribbon to officially open the restaurant.
Peach Place is part of the borough council's multi-million-pound town regeneration. Independent restaurant Grilko signed a new lease with the council earlier this year.
Image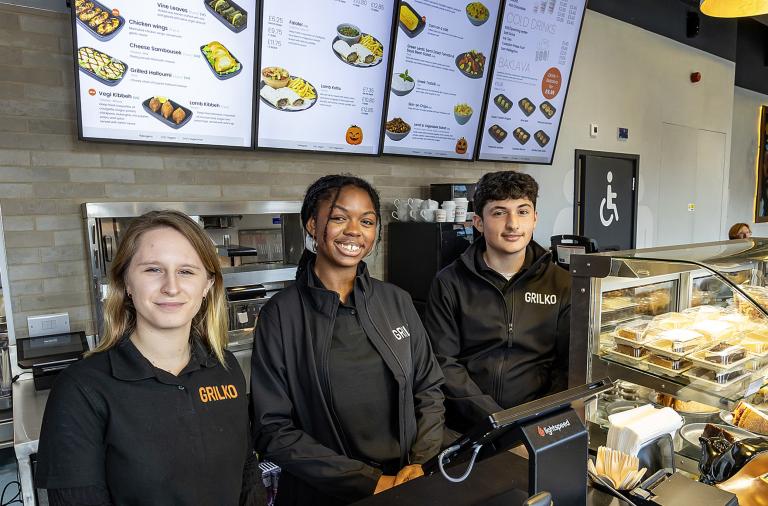 Grilko is a family-owned restaurant, inspired by Mediterranean cuisine, mixed with a modern touch. Their dishes are crafted with the finest ingredients, with every bite an explosion of taste and freshness.
Borough Mayor Cllr Beth Rowland said: "I am delighted to welcome and officially open Grilko. I've enjoyed meeting and chatting to owner Imad, staff members and diners. It is great to see Wokingham town thriving with new independent restaurants and I'd like to thank Grilko for their very warm hospitality."
Owner of Grilko, Imad Mobayed said: "It is a great pleasure to have Borough Mayor Cllr Beth Rowland officially open Grilko. We look forward to having Wokingham residents come and try our food and drinks. Whether you are a meat lover, vegan, vegetarian or gluten-free, Grilko will have a fresh and tasty meal waiting for you."
Image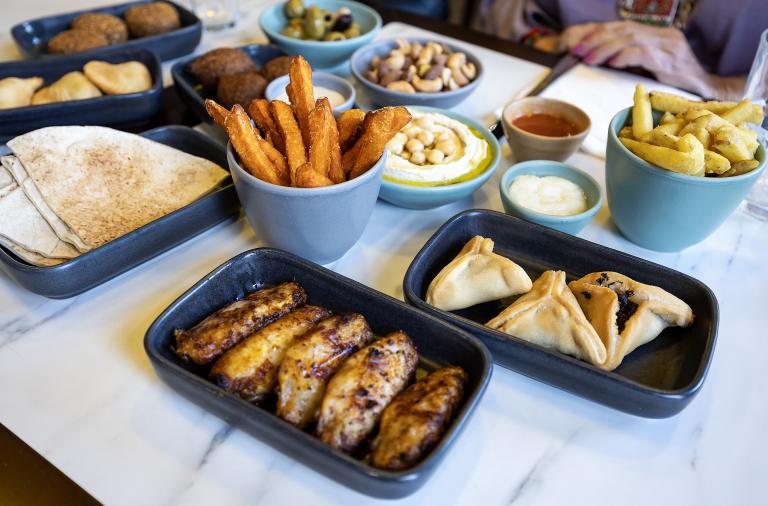 Executive member for business and economic development Cllr Clive Jones said: "Wokingham is a vibrant market town and the council continues to attract new and interesting businesses to improve our local offering to residents. The opening of Mediterranean restaurant Grilko will give our residents and the wider community more variety when choosing to dine out."
Grilko offers freshly made Mediterranean-inspired food. Mezzas (starters) which are suitable for sharing include hummus, baba ganouj, stuffed vine leaves, falafel, chicken wings, lamb kibbeh and more.
Image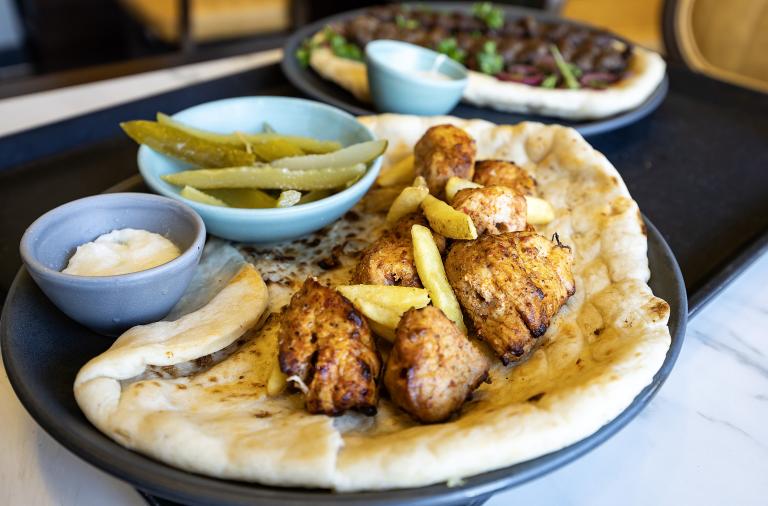 Main dishes include chicken, lamb, vegan and vegetarian options including shish, shawarma, kofta, halloumi wraps and mixed grill platters. There's also a selection of nibbles for sharing including mixed nuts, olives, bread and pickles, and side dishes including rice, couscous, chips and salad.
Image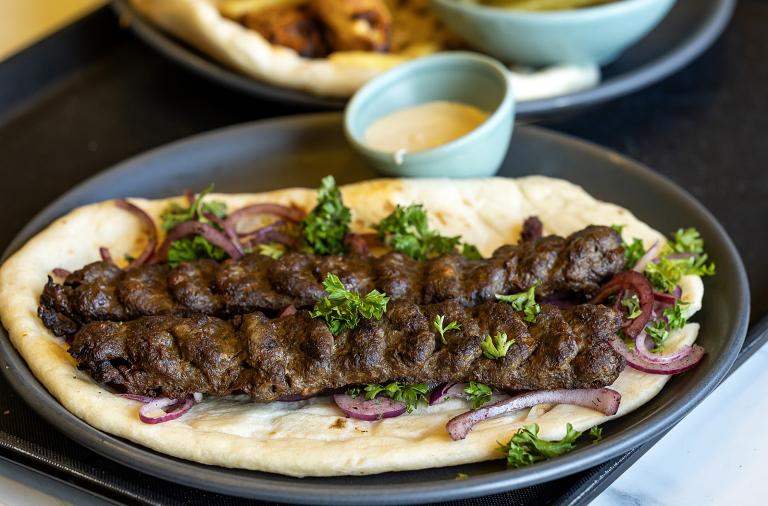 For residents wanting something sweet, cakes, baklava and hot and cold drinks including organic coffee are available. The restaurant also offers a selection of beers, lagers, spirits and a wine list carefully designed to complement the food offering.
Image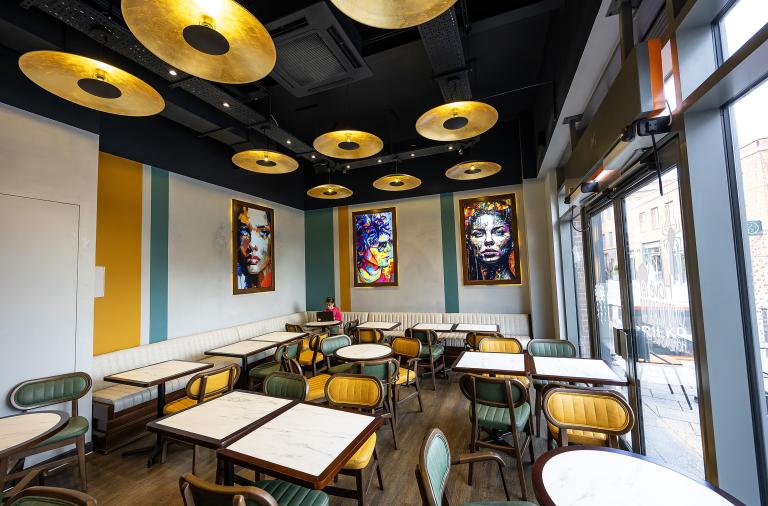 The restaurant offers both indoor and outdoor dining, plus a private area which seats up to 50 people – perfect for private parties or business functions.
Grilko's opening hours are:
Tuesday, 9.30am to 3pm
Wednesday to Saturday, 9.30am to 11pm
Sunday, 10.30am to 10pm
Image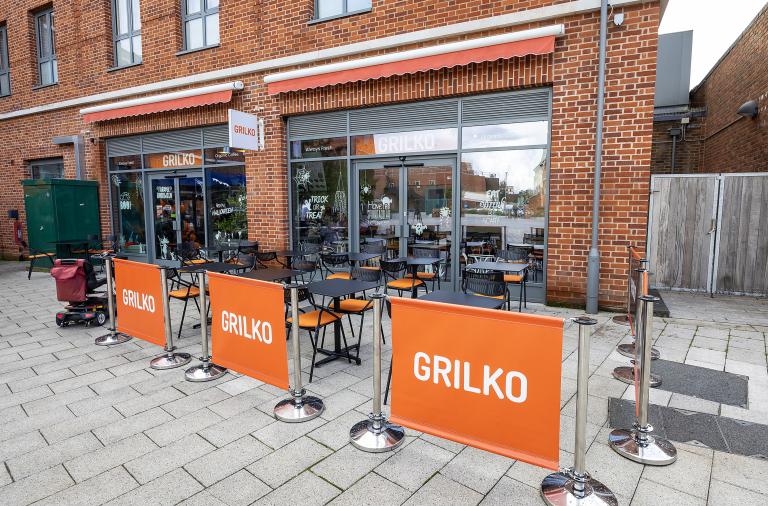 The restaurant's address is 6 Peach Place, Wokingham, RG40 1LY.
To find out more, visit Grilko's website.
More from Wokingham Borough Council