Published on
20 September 2023
Social workers recognised for years of dedication
Jen Daines and Jan Ledbrook have been named as finalists at the Social Worker of the Year Awards
Image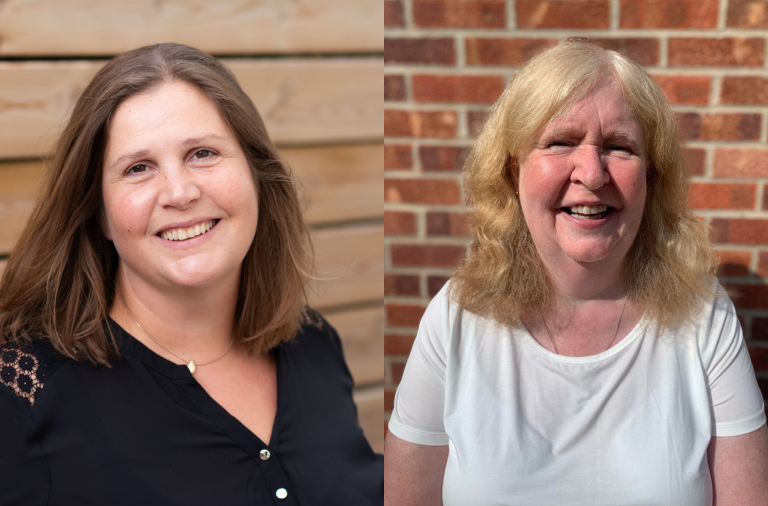 Two long-serving social workers from Wokingham Borough Council have been recognised for their commitment to the profession through the Social Worker of the Year Awards.
Jen Daines and Jan Ledbrook are both in contention to win honours at the annual awards, which take place in November and celebrate excellence and hard work in a challenging yet rewarding profession.
Both are team managers and Jen has been named as a finalist in the Adult Social Worker of the Year category, while Jan is up for the Team Leader of the Year for Adult Services.
Jan, the team manager for the health liaison team, is celebrating three decades with the council in 2023. She first took on the role of social worker in the community team for people with learning disabilities, a role she found incredibly rewarding.
Having moved through the ranks to be a senior social worker and assistant team leader, she was promoted to operational manager for the assessment team in 2012. She moved to the position of team manager of the health liaison team in 2017, with her main responsibility being to manage hospital discharge.
Success reflects hard-working team
Commenting on being named as a finalist, Jan said: "I feel honoured for this nomination, as I know I have a great hard-working team. It makes the role of being their manager easier and the standard the team has delivered is outstanding at times, despite the pressures on the local hospitals in the past months and years."
Jen, who has been working for the council for nearly 20 years, was nominated for a project she spearheaded in response to the killing of George Floyd in America and the Black Lives Matter movement.
Through the initiative, which is called Clumsy Conversations, she has successfully worked with staff to help them feel empowered, creating open and honest conversations about the challenges faced and how everyone can play a part in generating positivity and support among ethnically diverse staff.
Image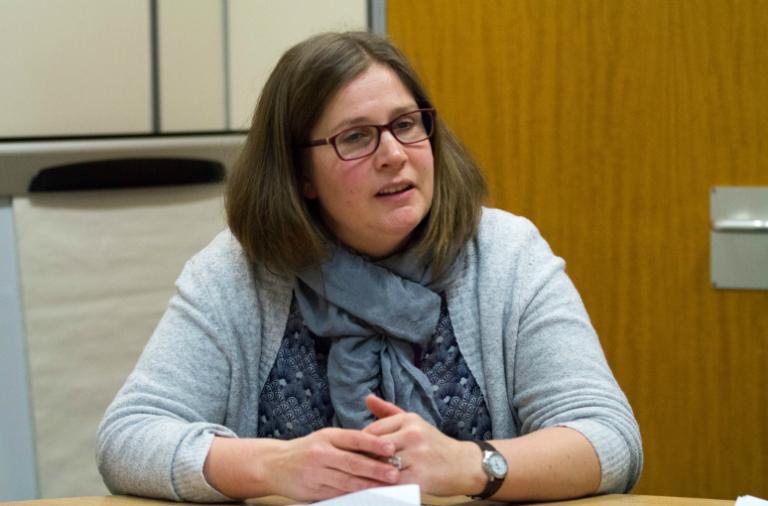 Jen said: "Like many people, I think I expected this [George Floyd] to finally see some real change in society and was optimistic and energised. It was hard to see how things couldn't change now. But then things started to go a bit quieter and I think some of us felt disappointed. A suggestion was made to get the talking started again and I poached a comment I'd heard about 'clumsy conversations' to suggest we start talking more in our team about the things that might affect us."
Since the first meeting in late 2021, Jen has seen an increase in confidence from ethnically diverse staff to contribute and share their experiences, something she says has been "really powerful" and made everyone feel valued.
Away from this project, Jen leads a team of 11 people and still feels as passionate about her work as she did when she first started.
'We're always striving to be better'
She added: "Jan is one of the few people who remembers me from the early days when I first joined the council with a specialist lead on carers. I think what I love about Wokingham Borough Council is that we are always striving to be better.
"We complete hundreds of reviews every year. I recently heard we are the second-best council in the South East in terms of getting our reviews completed and I am striving for us to be first."
Cllr David Hare, executive member for health, wellbeing and adult services, said: "Everyone is immensely proud to have two hard-working and dedicated people such as Jen and Jan representing us at these awards.
"With 50 years of experience between them, they demonstrate perfectly what is possible by choosing a career in social care. It is a hugely rewarding experience and you are surrounded by a team of people who will help you to support the residents in our community who need help. Both nominations are thoroughly deserved and showcase the wealth of talent and commitment of all our staff."
If you are interested in becoming a social worker with Wokingham Borough Council, roles are varied and you won't find a more rewarding career. Visit our website or search for 'careers in social work in Wokingham' to find the latest opportunities available.