Published on
18 September 2023
Three more leisure centres are breastfeeding friendly
Arborfield Green Leisure Centre, Bulmershe Leisure Centre in Woodley and Ryeish Green Sports Hub have all signed up
Image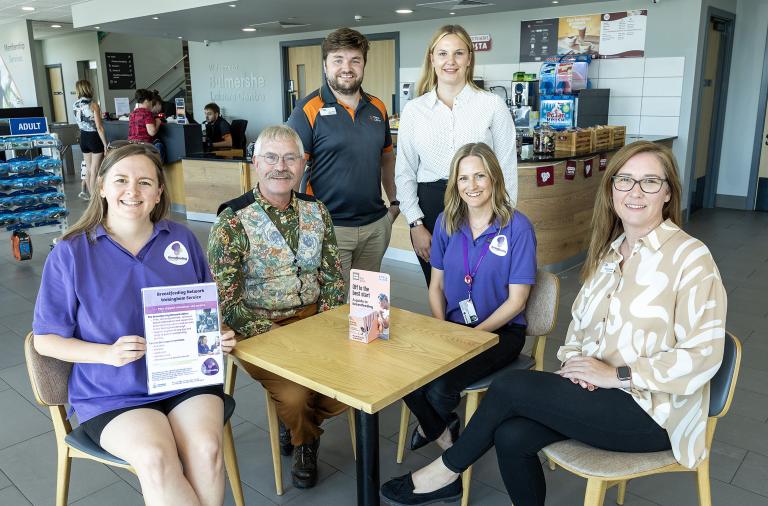 To coincide with National Breastfeeding Week (18 to 24 September), Wokingham Borough Council is pleased to announce that three more leisure centres have committed to being 'breastfeeding friendly' venues.
Arborfield Green Leisure Centre, Bulmershe Leisure Centre in Woodley and Ryeish Green Sports Hub have all signed up to the commitment to welcome and support breastfeeding families.
Wokingham Leisure Centre at the Carnival Hub was the first of the borough's centres to partner with the Breastfeeding Network (BfN) in August 2022, with Loddon Valley Leisure Centre in Lower Earley following suit in March this year.
The status demonstrates a commitment to support infant feeding, including improving the environment for the promotion, protection and support of breastfeeding, which has multiple health benefits for the mother and baby.
The environment mothers deserve
Cllr David Hare, executive member for health, wellbeing and adult services, said: "It is great news to see that three more of our leisure centres are signing up to this incredibly worthwhile initiative. In those early months, mothers need and deserve to have not only the confidence to breastfeed, but also a welcoming environment to do so.
"Since Wokingham and Loddon Valley joined the scheme, we have continued to receive positive comments from visitors who appreciate the simple but huge gesture this commitment represents. It lets mothers know that they have the option to breastfeed in our centres without judgement, which can be an obstacle that makes some feel uncomfortable. We want to be a part of helping people to overcome that."
Image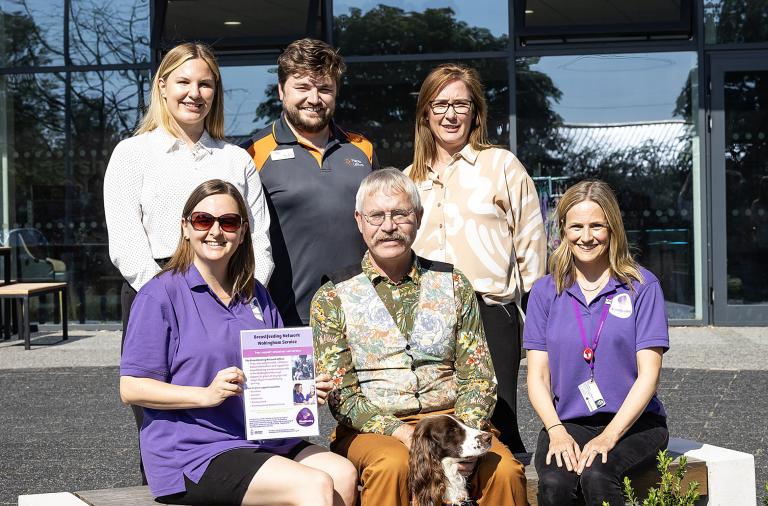 The BfN's scheme, which is open to any business, venue or organisation, gives families confidence about breastfeeding when visiting public places.
Tony Penge, contract manager for Places Leisure Wokingham, said: "We are committed to ensuring all members of our community feel welcome in our leisure centres, whether they are taking part in a class, using the gym or relaxing in our café facilities.
"We are extremely proud to be registering an additional three sites as breastfeeding friendly as part of our pledge to create active places and healthy people for our communities to thrive. Breastfeeding can be a sensitive issue and it is important that mums and families feel comfortable to feed their babies in a supportive and friendly environment."
Community support is needed
The Wokingham branch of the BfN has a volunteer-led drop-in service. Free and confidential face-to-face help is offered by peer support volunteers through various sessions across the borough.
Drop-ins can be accessed by any mother or breastfeeding parent, whether they are pre or post-natal and regardless of the age of their child or children. Volunteers have breastfed their own children and have been trained to guide people through the basics, help them gain confidence and listen to any questions or concerns.
Kirsty Beck, volunteer co-ordinator for the Wokingham BfN, said: "This year's National Breastfeeding Week campaign aims to show how families, community and health and education services all have a part to play in supporting mothers to have the feeding experience they hoped for.
"BfN are really pleased to see Places Leisure's continued commitment to providing supportive community locations to help people feel comfortable feeding their baby out and about. The feedback we receive from local families at our sessions shows this community support is really needed and will be appreciated."