Published on
31 October 2023
Eco-friendly temporary housing is best in region
The council's state-of-the-art development at Grovelands Park offers a safe refuge for local homeless families and has strong green credentials
Image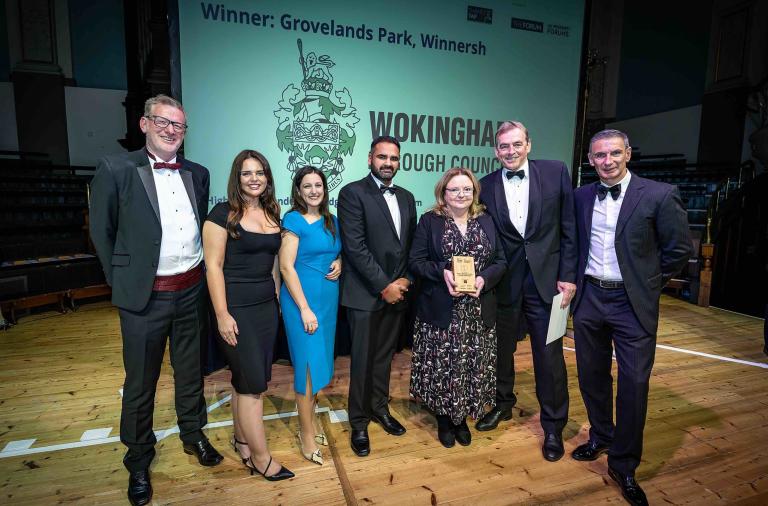 A pioneering temporary accommodation site for homeless families in Wokingham Borough has won industry recognition.
The council's highly energy-efficient scheme at Grovelands Park in Winnersh was named Best Residential Development in this year's inaugural Royal Berkshire Property Awards. It was also highly commended as Best Low Carbon Project.
The awards were decided by a panel of 16 judges, including representatives of the local business and property sectors.
Grovelands Park comprises 23 two-bedroom timber-clad units, arranged in two storeys with their own entrances, allowing families to live safely and comfortably while awaiting somewhere permanent.
Each has its own toilet and bathroom with a fully furnished open-plan lounge, dining room, kitchen and internet access, and one will be specially adapted for improved disabled access.
Image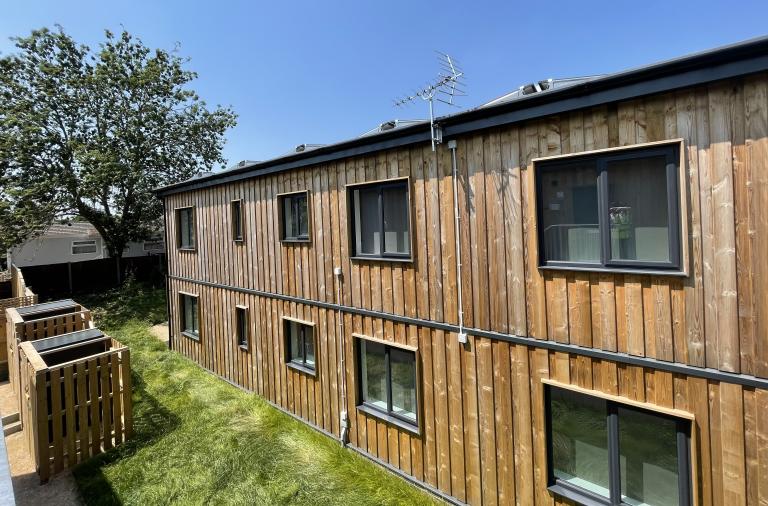 Thanks to everyone who made it happen
The scheme was completed by Edgingtons Architects, who were named Best Architect at the ceremony on 18 October, and building specialists Rollalong. It offers a cost-effective alternative to more expensive forms of temporary accommodation like bed and breakfast placements.
The first phase, consisting of six units, was built last year and occupied shortly before Christmas, while the rest are on track for occupation by the end of this year.
The units replace 12 old mobile homes on the site, which would not have been economical to refurbish.
All have stringent fire safety measures and environmentally-friendly features that give them the highest possible Energy Performance Certificate (EPC) rating of A, including:
Timber cladding and double glazing with modern, reliable heating systems
Highly insulated walls and roofs to reduce energy usage
Rooftop solar panels with energy storage
Energy efficient appliances including washing machines, cookers and fridges
Additional planting on site to improve biodiversity
Air-source heat pumps in some units
They were built using modular construction methods by Rollalong, meaning they were built offsite and then transported over and lowered into position by crane. This is quicker, better value and requires fewer vehicles and fewer journeys than conventional building methods.
As well as saving money, this will help the council meet its climate commitments by reducing or absorbing carbon emissions. It declared a climate emergency in 2019 and has pledged to do as much as it can towards making the borough carbon neutral by 2030.
Image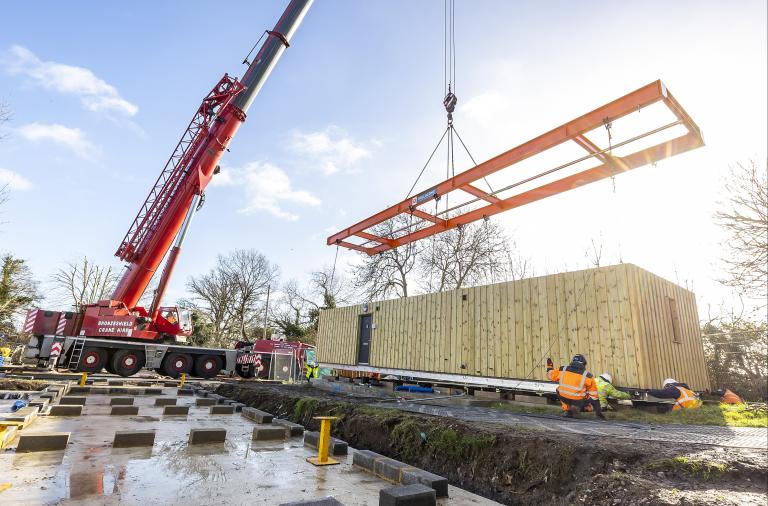 Proud to be supporting those in need
Cllr Stephen Conway, leader of Wokingham Borough Council, said: "It's an honour to receive this award and I'd like to thank everyone involved in this project, from our own hard-working teams to our equally capable and dedicated contractors.
"Homelessness, or the threat of it, is a deeply distressing experience so we're proud to be providing high-quality accommodation that allows our residents to stay close to the places where they work, attend school and have friends and relatives.
"By offering a safe and welcoming refuge, and alleviating at least some of the stress, we hope they'll find it less challenging to contemplate their next steps as they seek a more permanent home."
Cllr Sarah Kerr, executive member for climate emergency and resident services, added: "It's a pleasure to be recognised for our efforts to reduce our climate impact in everything we do - whether that's in construction schemes like this or the many other points outlined in our comprehensive climate emergency action plan."
Image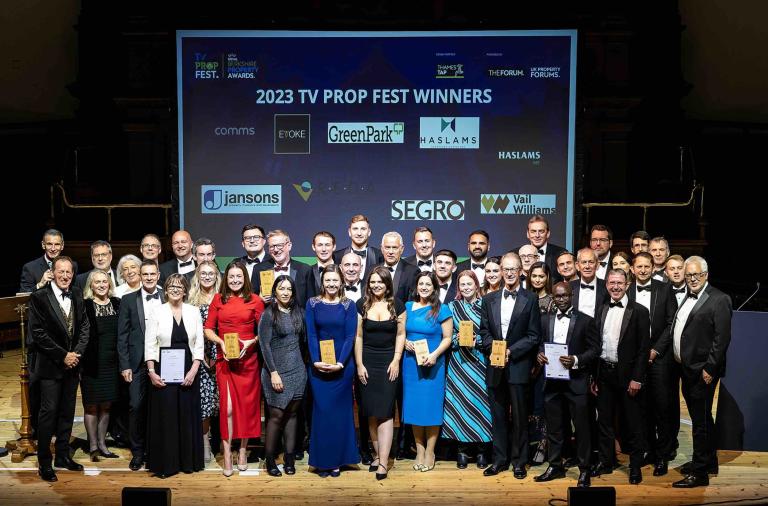 Sharing the honour with others
Richard Parsons, director at Edgingtons Architects, said: "We are delighted to be sharing the award for the Best Residential Development at this year's Royal Berkshire Property Awards with Wokingham Borough Council and our delivery partners.
"It's a great project with invaluable social impact, providing vulnerable families with energy efficient, high quality temporary accommodation and helping them to turn their lives around."
Laurie Garside, projects manager at Rollalong, said: "Our warmest congratulations go to Wokingham Borough Council on winning this award. We were very pleased to be asked to deliver this project for the council's housing team, and we think the outstanding results speak for themselves.
"Homelessness is a growing problem for many local authorities, and our offsite modular manufacturing methods mean we can deliver high-quality housing quickly and cost effectively."
Help is at hand if you need it
If you are homeless, or at risk of becoming homeless, find out how we can help.
More from Wokingham Borough Council