Published on
16 November 2023
Supporting local businesses this festive season
New activities to support local businesses during this important trading period of the year
Image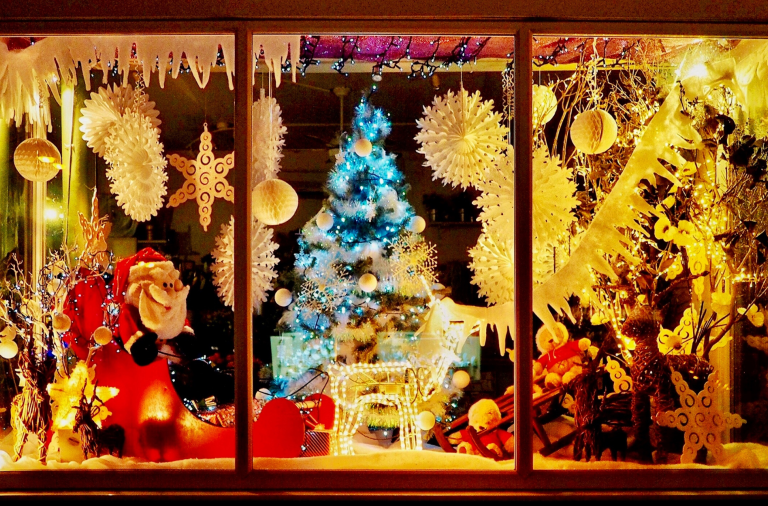 In the run-up to Christmas, Wokingham Borough Council is launching new activities to support local businesses in their festive promotions and encourage footfall during this important trading period of the year.
For the first time, the council is running a 'Best Dressed Christmas Window" competition for shops on our high streets to show off their creative flair. Businesses in Twyford village centre and Wokingham and Woodley town centres are invited to enter by Tuesday 21 November.
All entries will be publicised on the council's Engage website starting Friday 1 December. At the same time, online voting will kick off for everyone to vote for their favourite window displays in these three areas until Monday 11 December. Winners, one for each area, will be announced on Friday 15 December.
Supporting promotions on social media 
Also for the first time, the council will open up their official Facebook page for local businesses to promote their festive events, products or offers. The council's Facebook page has over 18,000 followers and is mainly used to provide news and updates about the council's work.
All traders, especially retail shops and eateries including pubs, cafés and restaurants, are encouraged to add information about their Christmas promotions in the comment section of a dedicated Facebook post on Friday 1 December, from 9am to 5pm.
Bringing customers to physical stores  
Cllr Clive Jones, executive member for business and economic development, said: "We strongly encourage our business community to take part and leverage these opportunities to increase their brand awareness and promote their festive offerings.
"Our high streets have been impacted by the shift to online shopping in recent years, and the cost of living crisis might dampen consumer spending this holiday season.
"So, we are looking for new ways to support local businesses. By promoting sparkling Christmas windows and festive offers on our platforms, we hope to help bring potential customers from online shopping into bricks and mortar stores across the borough.  
"We are also offering residents free bus travel on Saturdays and free town centre parking during two Sunday Christmas events in November and December to provide further incentives for families and individuals to go out and stock up on festive gifts, while enjoying seasonal vibes across the borough."
Free bus travel and parking
The council will be offering free bus travel within the borough on the six Saturdays between 18 November and 23 December, as well as on the two bus routes going to the Wokingham Winter Carnival on 26 November and Woodley Town Christmas Extravaganza on 3 December.
Free parking will be available for visitors to Wokingham and Woodley town centres for their festive events. All council owned Wokingham town centre car parks will be free to use on 26 November, and same for those in Woodley town centre on 3 December.
As part of our support to local businesses and stallholders, free parking will start from 10pm on the Saturday evening prior to the event dates until 6am on the Monday morning after both dates.
Get updates to your inbox twice a week