Published on
27 June 2023
Ready, set, read - get involved with Summer Reading Challenge
The annual scheme, which is organised nationally by The Reading Agency, encourages children aged four and above to read six books during the summer holidays
Image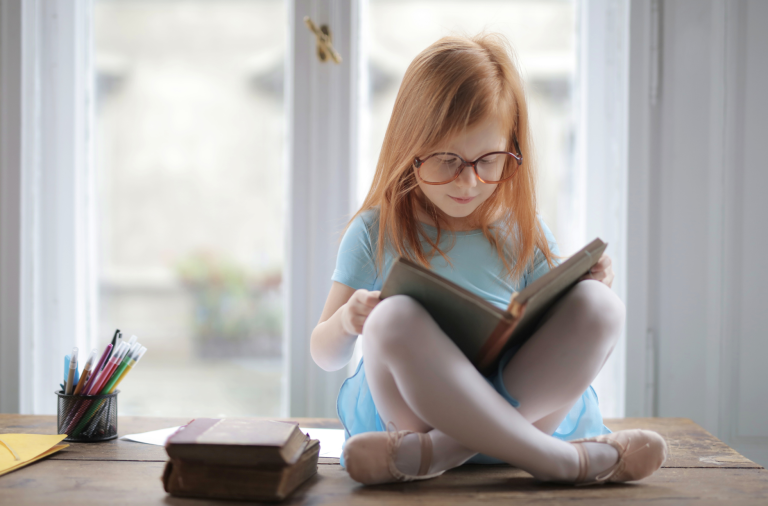 The Summer Reading Challenge is hoping to keep children's minds and bodies active, with sports and games at the heart of this year's theme.
The annual scheme, which is organised nationally by The Reading Agency, encourages children aged four and above to read six books during the summer holidays.
Launching on Monday 3 July, libraries across Wokingham Borough will be taking part by offering recommendations and handing out prizes, with medals and certificates for those who complete the challenge.
The theme of this year's challenge is 'Ready, Set, Read!' and comes from a new partnership with Youth Sports Trust, which seeks to improve education and development through sport and play.
A great way to engage with your local library
Cllr Sarah Kerr, executive member for climate emergency and resident services, said: "Our library teams always look forward to the Summer Reading Challenge.
"It is a great opportunity for them to engage with young readers and get the chance to inspire them, as well as demonstrating that our libraries are a great community resource and offer more than just books.
"You can read more than six books and really challenge yourself if you wish, and our staff will be happy to help out by offering recommendations to suit your tastes.
"I'm also a big fan of this year's theme, which will be packed with stories about team spirit, real-life sports heroes and lots of fun. I hope the children will find it exciting to tick off their progress and earn rewards as they go."
E-books and e-audiobooks too
This year's challenge runs until Saturday 16 September and children must register before Friday 1 September to take part.
They must visit their local library at least three times during the summer to collect prizes and borrow books.
As well as getting inspiration from the Summer Reading Challenge Book Collection, they can download e-books and e-audiobooks from the Libby app, which also count towards overall progress.
By taking part in the challenge, children will be encouraged to keep their minds and bodies active over the summer break.
They will team up with mascots brought to life by children's author and illustrator Loretta Schauer as they navigate a fictional obstacle course and track their reading.
Children can sign up for the challenge online and set personal goals for the summer, unlocking rewards along the way. They will receive book recommendations and tips for accessing books for free at home and can earn digital rewards, such as a certificate to print at home.
Teenage Reading Challenge and Little Explorers
Libraries will also be taking part in the Teenage Reading Challenge by handing out bookmarks with tasks on them.
Once the challenge of reading six books is complete, participants should email the libraries team to be entered into a prize draw.
They should include their name, library card number and which books they have read, but they must do so before Friday 1 September to be eligible.
For children five and under, The Little Explorers Book Club is a great way for young ones to discover their local library.
All they need to do to get started is have their own library card and they can collect a stamp each time they borrow books.
They will earn a limited-edition certificate when they collect six stamps and there are ten certificates to collect. Drop into your local library to find out more.
More from Wokingham Borough Council